Windows 10 Home / Windows 10 Pro
Latest 7th Gen. Intel® Core™ i7 processor
Latest GeForce® GTX 1050 Ti + 2 / 4 GB GDDR5 with desktop level performance
17.3″ Full HD (1920×1080), 120 Hz Refresh Rate and 5ms response time panel (Optional)
17.3″ Full HD (1920×1080) (Optional)
NVMe M.2 SSD by PCIe Gen3 X4 up to 2200MB/s speed(optional)
Gaming keyboard by Steelseries with red color backlighting
Cool gray brushed design
Exclusive Silver Lining Printed keys
Exclusive Cooler Boost 4 Technology
Dragon Center provides six functions to get a total control of your personal computer
USB Type-C reversible plug
Nahimic 2+ 3D sound technology deliver 360⁰ immersive audio experience
Matrix Display supporting 4K output up to 2 external monitors
WTFast free premium license for 2-month
GAME READY
GEFORCE® GTX 10 Series.
This is the ultimate gaming experience, fueled by the fastest performance, most advanced gaming technologies, and best gaming ecosystem.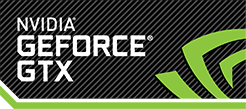 PERFORMANCE
GeForce GTX 10-Series GPUs give you up to 3X the performance of previous-generation GPUs. They're built with ultra-fast FinFET, the latest high-bandwidth memory technologies, and support for DirectX 12 features to deliver the fastest, smoothest gaming notebook experiences.
NVIDIA'S LATEST GEFORCE® GTX 1050 Ti GPU IS READY TO AMAZE YOU ON MSI GAMING NOTEBOOKS
With the innovative Cooler Boost 4 cooling solution and MSI's exclusive gaming features catered for gamers, the NVIDIA's latest GeForce® GTX 1050 Ti GPU releases its full performance completely on MSI gaming laptops. 3D performance of GeForce®GTX 1050 Ti GPU is better than GeForce® GTX 970M graphics.



EVEN COOLER WITH GRAY
Show off your iron will to game, with the new Cool Gray gaming laptop.
BUTTERY SMOOTH MOTION
Besides a 5ms response time, the 120 Hz refresh rate built-in panel produces up to 120 individual picture frames per second. The buttery smooth motion gives full advantages for gamers in winning.
BEFORE YOU MOVE TO THE NEXT PAGE, WE HAVE AN E-BOOK FOR YOU AS A FREE GIFT. DROP YOUR DETAILS HERE, THEY AREE PROTECTED!